Krakow Recruitment - Headhunting, HR and Outsourcing, All Under One Roof.
It isn't easy to find suitable employees.
In fact, 70% of all employers in Poland find serious issues when trying to find workers to fit the bill, and there's no sign of this trend changing. 
With it being so hard to find the right candidate, many people are now turning to recruitment agencies to outsource their work and find them the perfect employee in a cost and time efficient way.
Recruitment agencies like Verita HR.
We offer a wide range of services, invluding recruitment, outsourcing, team management, HR consulting and brand image enhancement.
For many years, our professional team have been signicantly reducing the cost and time it takes to find the perfect employee in Krakow and beyond.
Think this sounds like something your business may need? 
Then read on to find out more or get in touch with our team.
Verita HR | Recruitment Services in Krakow
We work with a wide variety of brands and partners to locate the most high quality and well-fitted candidates for a role. Whichever field you work in, we can help. We specialise in IT recruitment and can find great employees for roles in this industry, from specific jobs like developers, to management roles. Not in IT? Don't worry, we work in many other sectors as well.
We also specialize in recruitment for BPO, SSC, and financial positions and can locate the best employees on the market to immediately take on a role in your business.
Here at Verita HR, we aren't your typical recruitment agency in Krakow. We work closely with you, and are always on the lookout for new and innovative techniques to headhunt the best possible recruits. Proactivity is ingrained throughout our team, and through our use of many different channels, the perfect client is never far away once we begin our search. There aren't many recruitment companies in Krakow that can offer a service like we do. From strandard employmeny, to HR support and more, we can help take your business to the next level, and save you money and time in the process.
When hunting for a specialist role in Krakow, it can feel tough. That's why headhunting agencies such as Verita HR are quickly growing in popularity. We use extensive scouting, plenty of industry contacts, and modern techniques to find candidates for a variety of roles in a cost and time efficient manner.
So, what are you waiting for? Let Verita HR find your newest recruit today!
Recruitment is What We Do, So Let Us Do it For You
Employers don't want to spend weeks and months searching for new recruits. When looking for specialist roles to be filled, it can feel like finding a needle in a haystack. When running a business, every day counts, so don't waste any time when you can be allowing experts in headhunting, HR, and recruitment to do it for you.
We are a headhunting agency based in Krakow that understands the basic needs of an employer. In a nutshell, what all employers want is a recruitment process that is low-cost and quick.
It is these issues which led us to develop our recruitment strategy. In seven simple steps, we take the burden of finding new staff for your business and get things done. But how do we do this? Well, why not take a look for yourself?
And headhunting isn't all we do. We also offer a stunning outsourcing and HR service.
All of our clients in Krakow can benefit from our stunning HR outsourcing service, and gain a great way of cutting down on costs and finding a quick solution to all employment issues.
We have a group of over 2000 workers that are based in and around Krakow. These are highly skilled professionals who are just waiting to jump into a new role and help our client's businesses in their time of need. This means when a client needs someone quickly, we can give them a perfect candidate straight away.
And finally, we also provide HR consultancy. We offer all the services of a great HR team in one package, boosting recruitment, brand image, and employee satisfaction for a low cost.
We treat every role with the same dedication. Choosing the best workers for a certain role is our passion, and finding the perfect employee and providing them with the next step on their career ladder is what we love.
We work with our clients to find ways to boost their team, and scale their business. Whether that's through team management, headhunting, or HR, our clients can expand and grow with the help of Verita HR.
Sound like something you may be interested in?
Get in touch with our team today, and let us talk you through exactly how we can grow your brand today.
Krakow Recruitment Done Right
Specialist Recruitment with Verita HR
Our specialist consultants are highly trained in locating the perfect candidates from many sectors, including accounting and finances.
Our team are dedicated to providing a great recruitment service. With help from partnerships from some huge corporations and market leaders, we can provide recruitment that is always quick and effective.
Whether looking for work in business, financial advice, law, and much more, we have experts who can help.
It can be tricky to find the perfect employee for a specialist role, but not with VeritaHR. We specialise in finding specialists, an we can help your business locate the perfect candidate today.
If you're based in Krakow and you're looking for work, or looking to take on new employees, then get in touch with our team.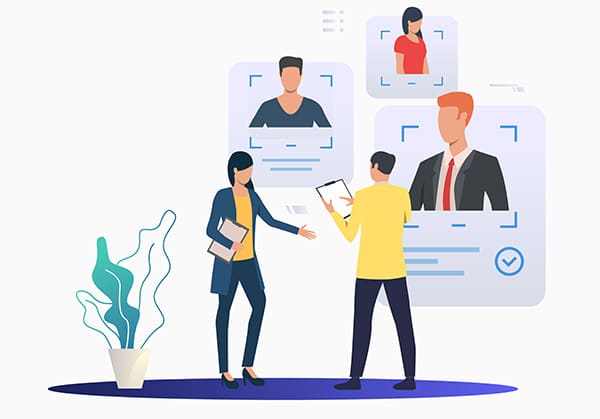 Outsource Your Krakow HR With Us
Our HR outsourcing service can ease the burden of having a full-time HR department from your business and put us in the hands of our professional team.
Our experts are well trained in HR and can save your business time and money and give you the peace of mind that your HR is always being cared for.
From contracts, issues with employees, and on-boarding new recruits, our HR outsource team can head to your Krakow office or work remotely to provide a service that is always thorough and efficient.
Media Services for Your Krakow Business
We have access to three major media outlets from across the globe who can help to advertise your business and spread your brand to a worldwide audience.
The beauty of online media is that you can reach anyone, anywhere, so having our three outlets available to help take your business to the next level is a surefire way to increase awareness and get your brand at the forefront of your field.
We offer many different services, from video interviews, social media campaigns, and website banners to get your name out there and make sure you're reaching the maximum amount of customers you can.